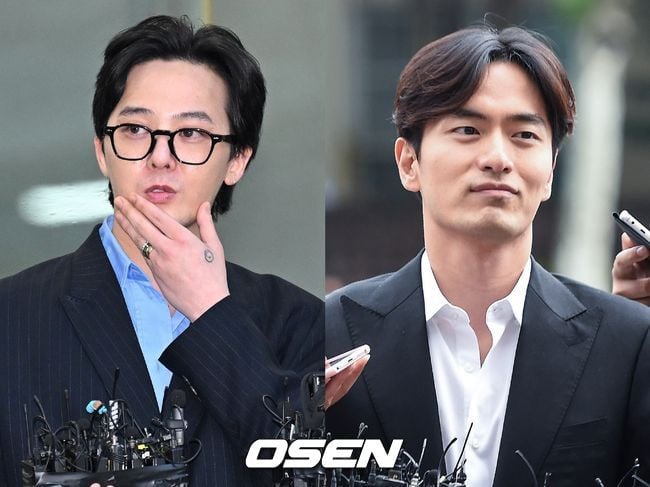 According to legal sources on the 20th, the National Forensic Service (NFS) recently notified the Incheon Police that a precise analysis of G-Dragon's hair revealed positive reactions for drugs.
The NFS has not yet released the results of the nail analysis but informed the police of the hair analysis first.
Earlier this month, during the investigation of G-Dragon as a suspect under drug-related laws, the police conducted a preliminary reagent test, which yielded negative results. Subsequently, additional samples of hair and nails were collected for in-depth analysis by the NFS. Hair analysis can determine drug use within approximately a year based on hair length, while nail analysis can indicate usage within the last 5 to 6 months.
Notably, G-Dragon had posted an image on his social media with the caption "사필귀정" (事必歸正), which roughly translates to "all things return to propriety." The message conveyed the idea that, in the end, everything aligns with the right principles, implying his innocence.
Following G-Dragon's post, his sister Kwon Da-mi and brother-in-law Kim Min-jun expressed support with hashtags like "Guardians Of Daisy" and "Stand with G-Dragon," encouraging others to join in supporting him.
Even actor Lee Jin Wook, who had previously experienced false accusations of sexual assault in 2016, liked G-Dragon's post. Lee Jin Wook, during his own legal battle, had emphasized the importance of recognizing the innocence of the accused and the severity of false accusations.
Other celebrities, including Tiger JK, Kim Ina, Se7en, Jang Woo Hyuk, and Yoon Se-ho, also liked G-Dragon's post, showing solidarity amid the ongoing controversy.


Author: from www.allkpop.com